A cedar in front of my balcony.
We've had snow on the ground for a good two weeks now, and it doesn't look like it's going anywhere.
The
idiots next door who desecrated the brushwoods
in the back of my building who turned this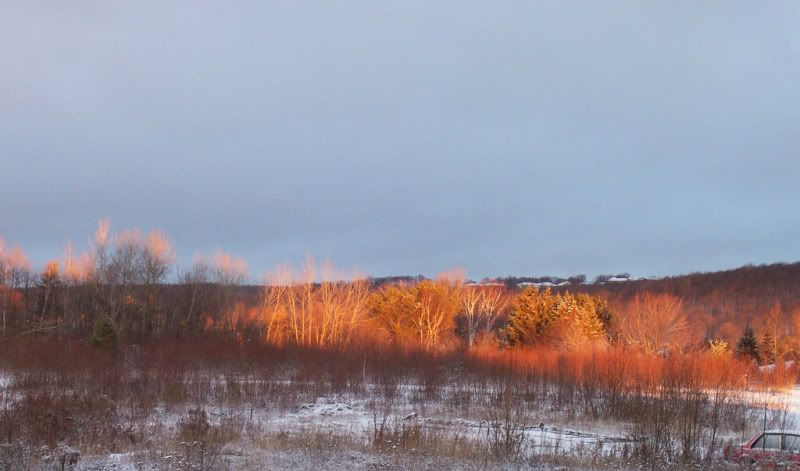 into this
have a constant barrage of snowplows coming through to remove snow from their parking lot. From 10 pm to 6 am they have their lot plowed at least 5 times when it is snowing.
As you can see, their cars are still covered, and as a car dealership, that's probably not good for business. Actually, the economy being the way it is, is not good for business. But, I digress.
Look it how much snow we have! I should go out and make a snowman or something ;)
A house down the way, shot from my balcony.
Not the best quality shot, I know. I was trying to keep the dealership out of the pic, and I don't have one of those fancy-shmancy cameras.
Sláinte!

Laurel